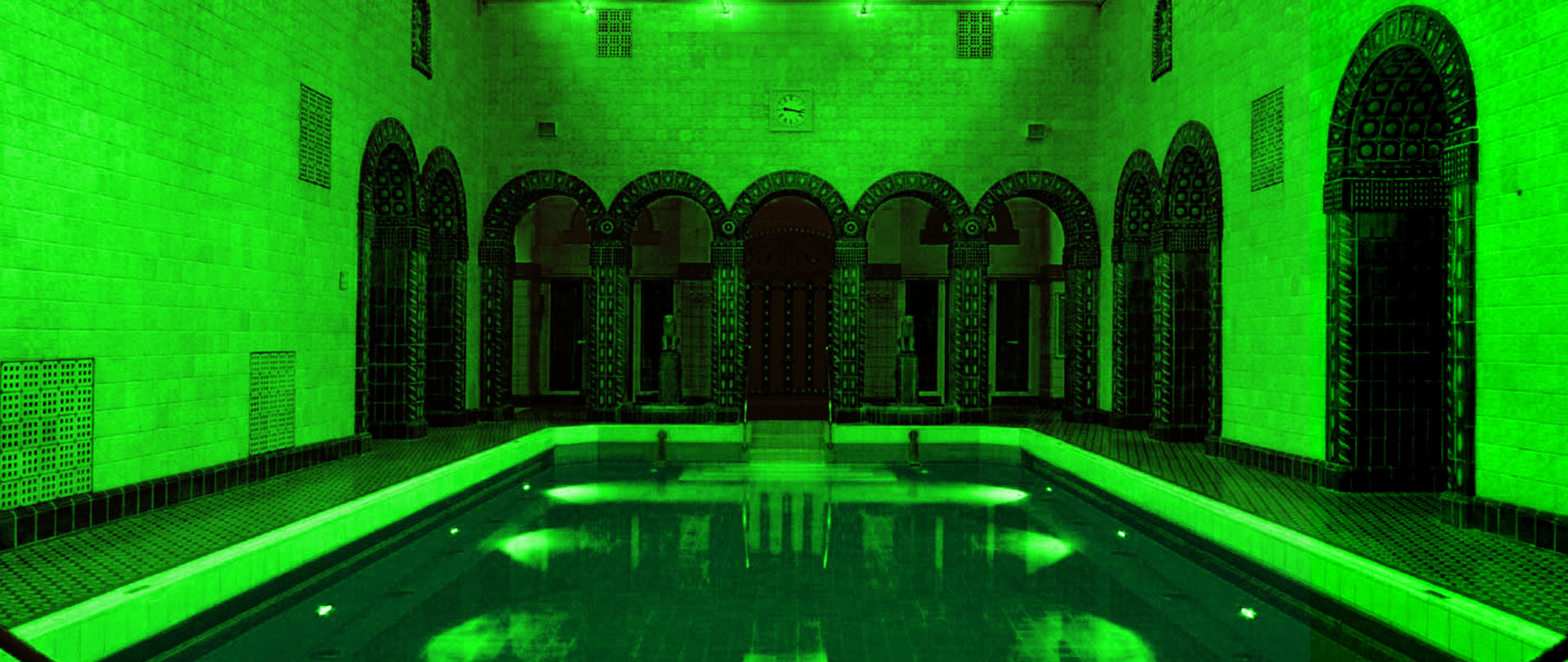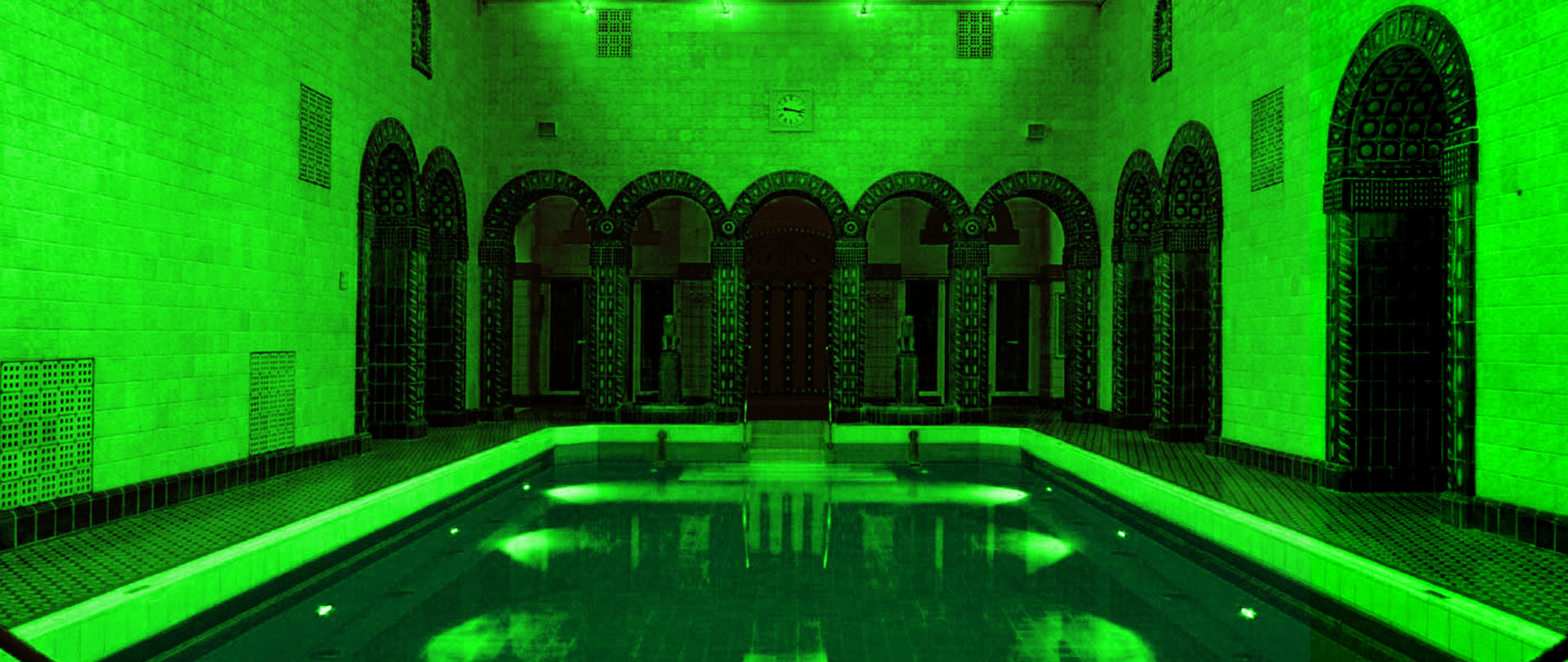 With Cinema Archipelago, goEast is departing for new shores. Sponsored by Kulturfonds Frankfurt RheinMain, the new supporting programme aims to exploit the full potential of innovative audio-visual forms of expression and to create a place for forward-looking artistry and solidarity-based networking. Between digital spaces, social media platforms and the Yugoslav carpet room in Landesmuseum Wiesbaden, five international curators will explore the interfaces between film, community and the creative process in the scope of their programmes.
Here, for instance, the Yugoretten will come together for the first time. Intitiated by Mateja Meded and Jasmina Musić, this collective of women from the former Yugoslavia seeks to enable a multi-medial exchange in the tradition of the anti-fascist women's front. Under the title "Stories from the Bathhouse", the XR Hackathon will whisk us away to a digital spa: our virtual reality curator Georgy Molodtsov has invited creative teams from diverse countries to build a virtual bathhouse together, where guests can pass the time via their avatars. In addition, goEast takes a daring look at TikTok and webcams pointed eastwards, while devoting itself, with Senior Cinema, to an oft overlooked group of cinemagoers.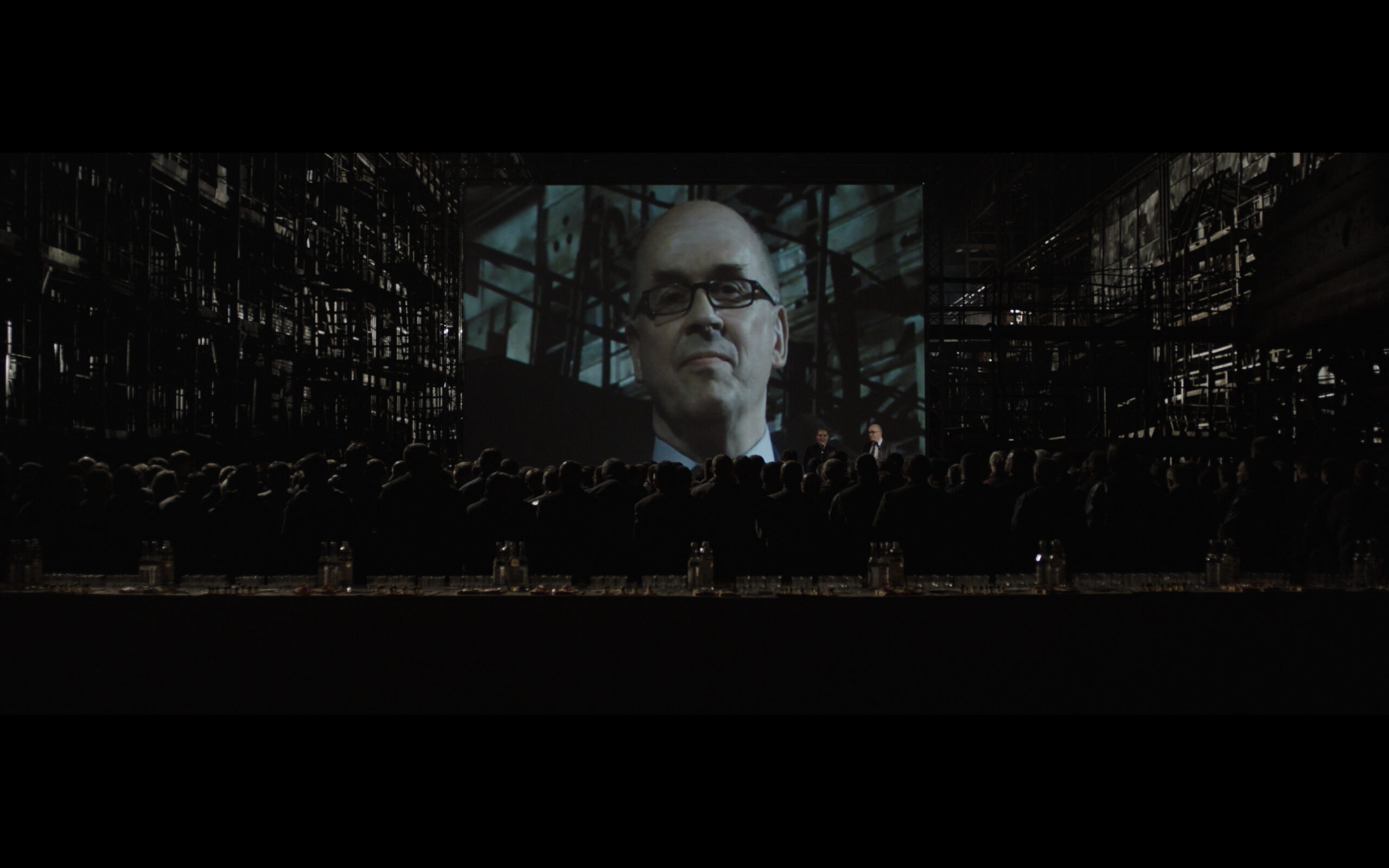 SYMPOSIUM
Making visible and amplifying new, previously marginalized cinematic languages and voices from Central and Eastern Europe and the post-Soviet space beyond dominant mainstream narratives has been one of goEast's main tasks since 2001, the year it was created. In this respect, this year's focus on (post-)Soviet cinema through a 'decolonial lens' is not entirely new. goEast takes the historical caesura represented by Russia's war of aggression against Ukraine as an opportunity to explore various aspects of the colonial and decolonial in (post-)Soviet film and its structure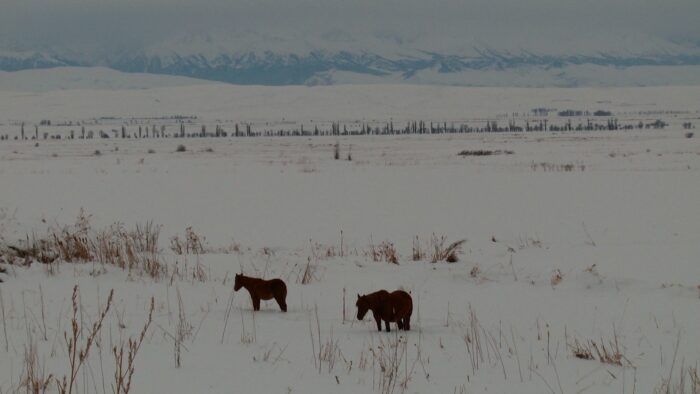 RhineMain Shortfilm Award
For the 4th time, the RheinMain Short Film Award, endowed with 2,500€ in prize money, will be presented at the festival. However, new this year in line with cinema archipelago's focus on decolonization, all of the short films in the selection were created by indigenous filmmakers or those representing marginalised and Eastern European minorities within the post-Soviet space.
Many countries, indigenous peoples and communities are seeking to dissociate from post-Soviet majority cultures, where they are exposed to racism and discrimination. This is reflected cinematically in autonomous film cultures, for which goEast now wishes to provide a platform with this new thematic focus. Following the festival, the short films will go on tour, visiting cinemas throughout the Rhine-Main region.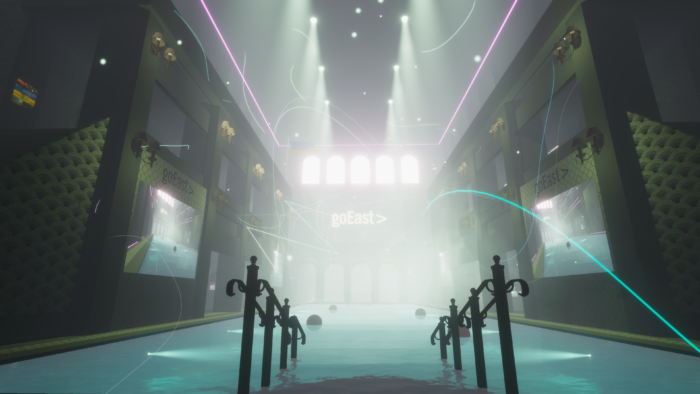 VR HACKHATON
Wiesbaden is a city with a long spa tradition. In 2022, goEast launched a "bathhouse" themed programme, inviting artists to create a totally new world devoted to this topic within the VRChat platform. Our virtual bathhouse is a gateway to diverse stories which were once created by authors for a limited audience, but are now being made accessible for many more people in a public context. This year, goEast has selected three further projects and asked the authors to present their stories and worlds to our growing VRChat community.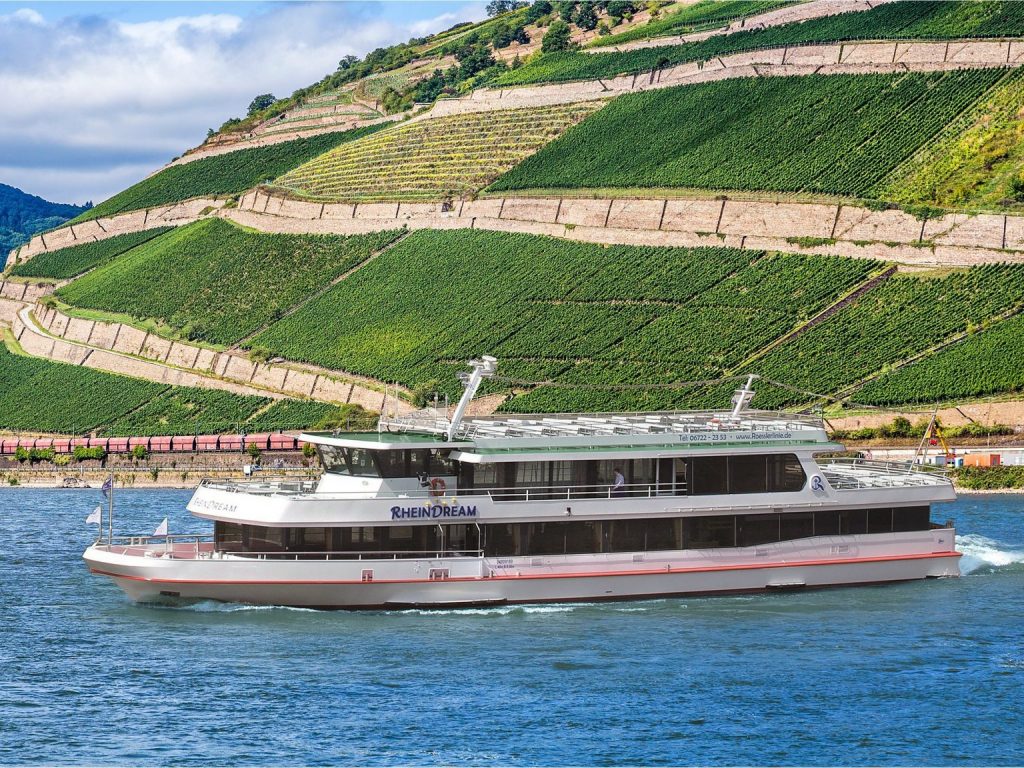 © RÖSSLER Linie
Rhine Cruise with poets and thinkers
A boat trip, that's fun! goEast has rented a traditional Rhine cruise ship on Labor Day and cordially invites you. While the idyllic landscapes of the Rheingau pass by, short readings and poetry performances will provide intellectual stimulation. Enjoy a cool glass of white wine and get to know our festival guests.
Wiesbaden-Biebrich Mon, 05/01 / 01:30 p.m.
Landing place: Rheingaustraße 148, 65203 Wiesbaden
(Bus lines 4 and 3 direction Wiesbaden-Biebrich Rheinufer / Rheingaustraße)
Boarding / ticket sales: 01:00 – 01:20 p.m.
Return of the ship: 03:30 p.m.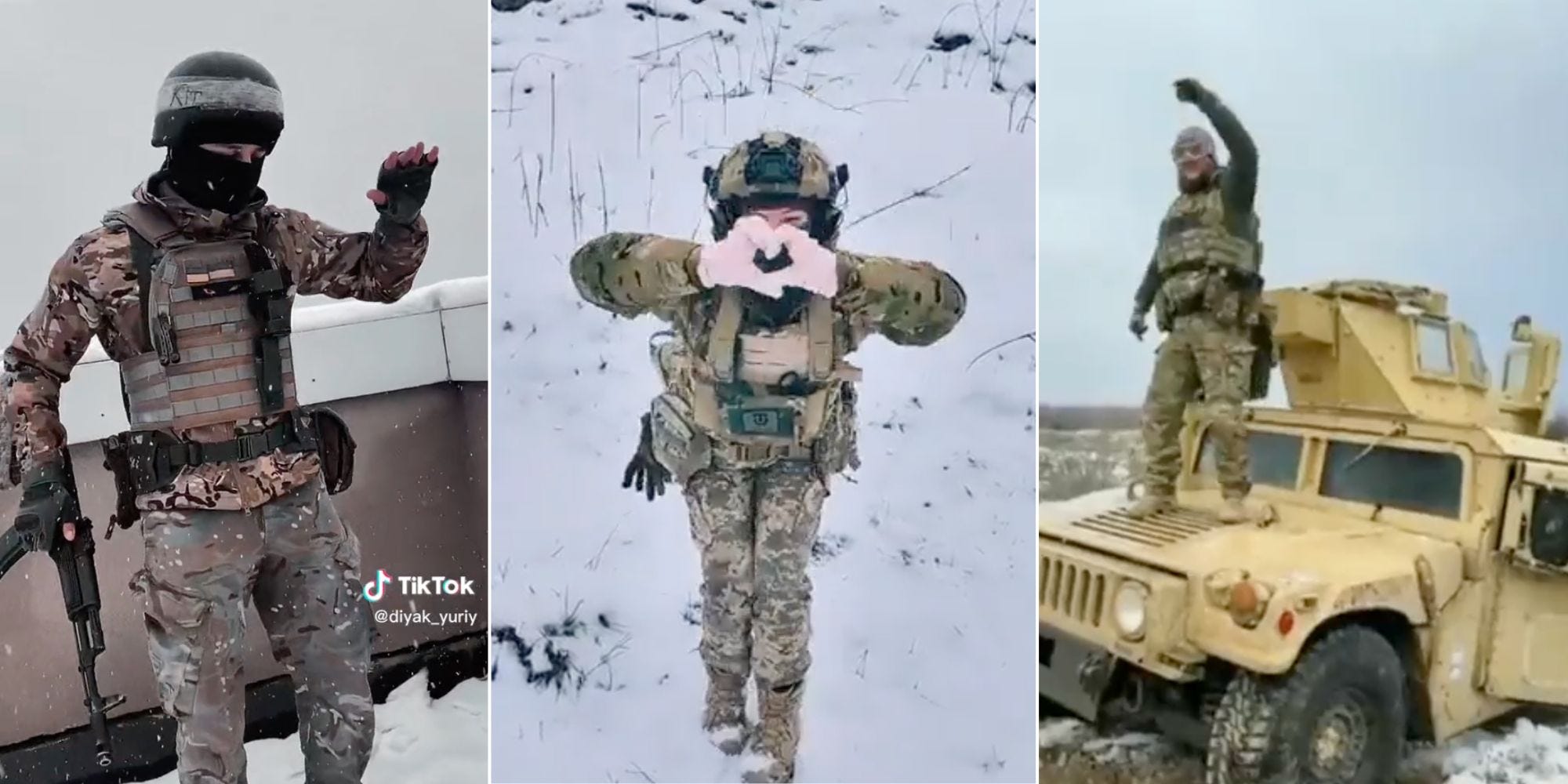 TIK TOK Program
In 2022, goEast presented a TikTok programme for the big screen for the very first time. "TikTok for Dummies" was a colourful mix of portrait-format videos treating memorable topics. This year, the programme makes a welcome return, exploring what Generation Z has on its mind in the year 2023. Questions of identity, racism, the Russian war of aggression – young TikTokers express themselves or slip into the skin of an alter ego for little sketches.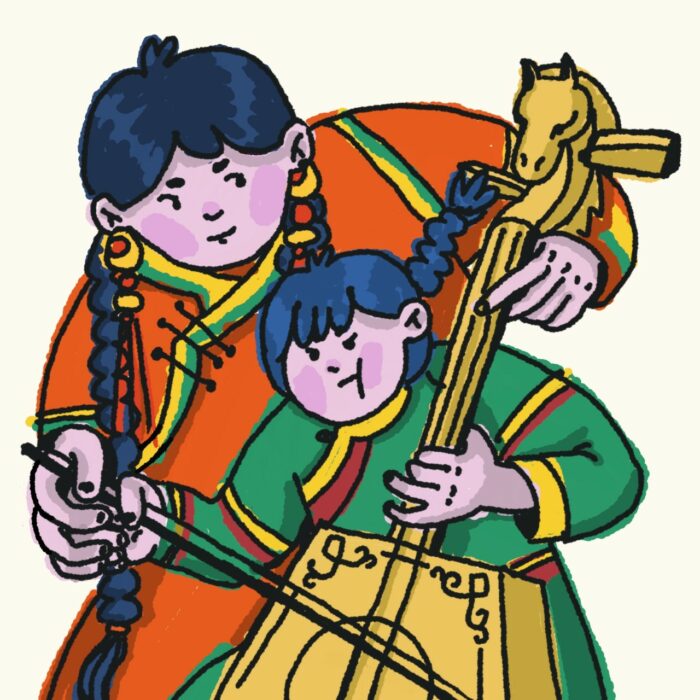 ILLUSTRATOR_NATIVE
The project "ILLUSTRATORS_NATIVE" was initiated in January 2023 with the aim of creating a supportive and inspiring community for diverse illustrators from Russia's indigenous populations. Within this community, Seseg Jigjitova and Rinchina Azheeva publish and promote the works of illustrators dedicated to the depiction and rethinking of these native cultures and stories. 
During the festival week, the network is represented not only in a panel, but also by the exhibition of their works.