In 2023, the goEast programme will once more show the variety of Central and Eastern European film making. Alongside curated, thematic, and historic sections, the Competition will present current productions, which can be submitted by the rights holders from September 1 through December 31, 2022 to the festival team.
VIA THE goEast NEWSLETTER
Stay informed and subscribe now to the goEast newsletter by scrolling down or selecting it from the website menu on the right. Furthermore we want to invite you to visit our Facebook and Instgram page to get caught up with goEast.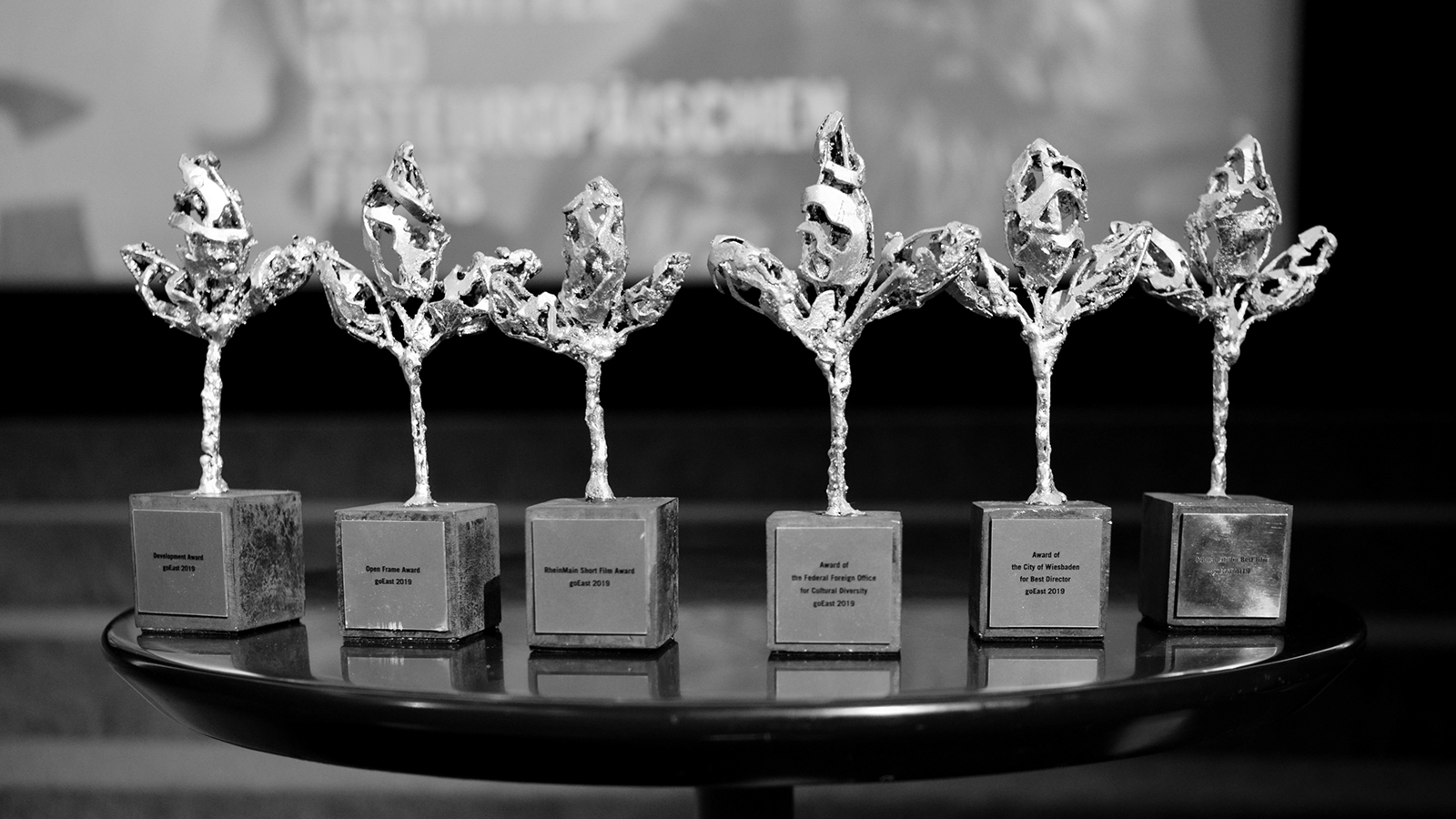 Next year, the 23rd edition of goEast – Festival of Central and Eastern European Film will once again transform the state capital Wiesbaden into a center for broad cultural exchange in the cinemas and in many other (unexpected) locations throughout the Rhine-Main region. Save the date!
Find out more about the past 22nd edition of goEast from April 2022 in our festival blog and photo gallery.