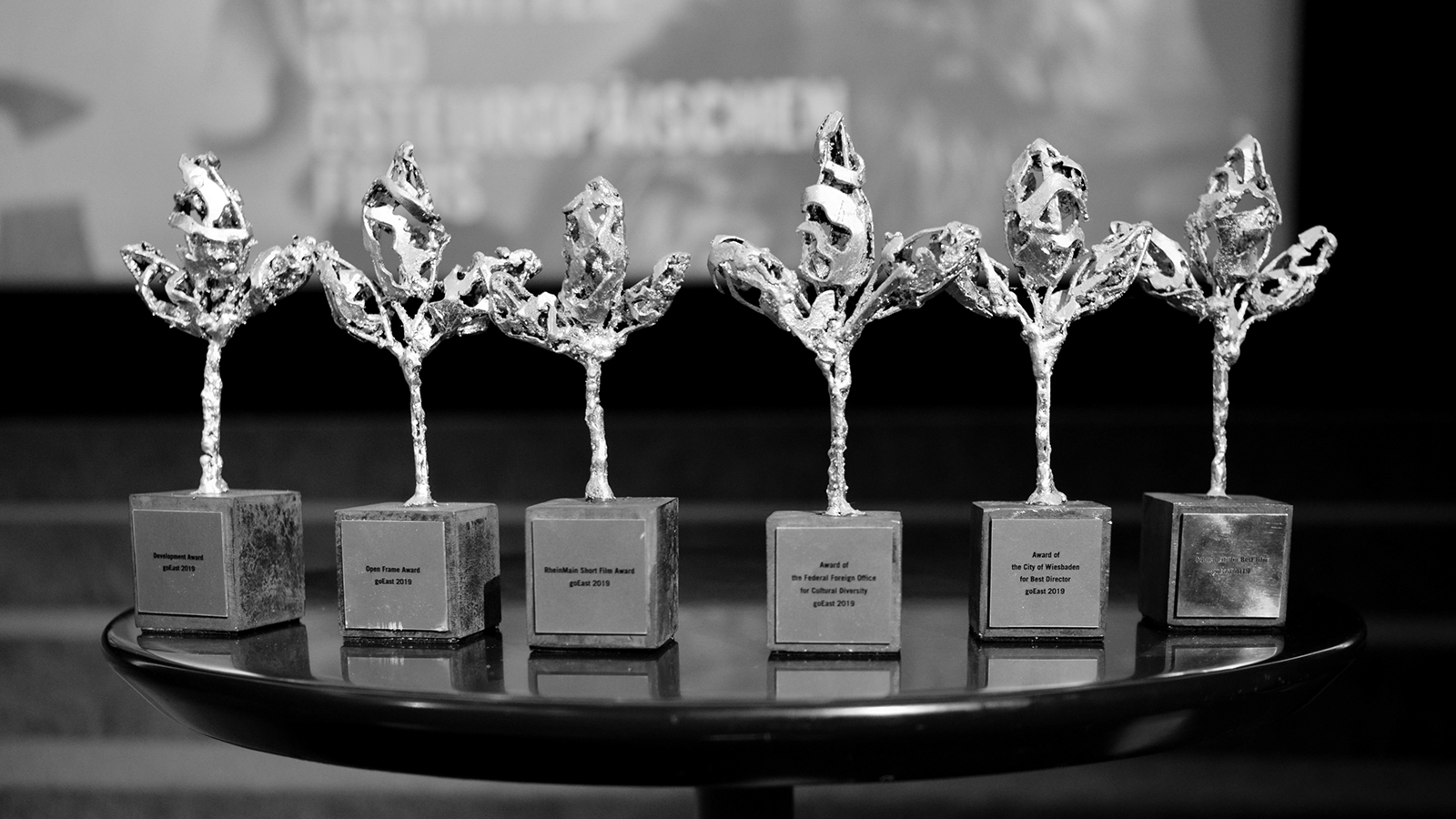 goEast is back in the cinemas. This year, the festival presents current and historical films from and about Central and Eastern Europe in Wiesbaden, Frankfurt and other cities in the Rhine-Main area. The complete film programme can be found here.
A small but well-curated selection of this year's film programme is also available for online rental on our streaming page goEast-Online for audiences who are unable to attend on location (the on demand-programme, however, is limited to German territory). Enjoy browsing!
In addition to the film programme, we are presenting numerous other events such as in-depth film talks with the guests of the Competition films, an extensive talk with our Homage guest Lana Gogoberidze. There will also be other informative panels, as well as the extensive lectures of our Symposium, which deals with Jean-Luc Godard's relationship to Central and Eastern Europe.
In addition, the new sidebar programme Cinema Archipelago ranges from Senior Cinema to TikTok influencers from Central and Eastern Europe.