DECOLONIZING THE (POST-)SOVIET SCREEN
As part of the symposium of the 23rd goEast with the title "Decolonizing the (Post-)Soviet Screen" a special issue of Apparatus. Film, Media and Digital Cultures of Central and Eastern Europe aims to discuss and apply the concept of decolonization in the context of the (post-)Soviet space including Central Asia, Ukraine, Belarus, the Baltics, the Caucasus, and the Russian Federation and its autonomous regions. Proposals can be submitted by March 1st 2023.
In 2023 goEast again supports filmmakers and young talents from Central and Eastern Europe and connects them with like-minded people from Germany. Filmmakers and young talents in the documentary film sector with a project from Central and Eastern Europe as well as producers without a project from Central and Eastern Europe and Germany can apply for participation in the EAST-WEST Talent Lab until February 28th, 2023.
VIA THE goEast NEWSLETTER
Stay informed and subscribe now to the goEast newsletter by scrolling down or selecting it from the website menu on the right. Furthermore we want to invite you to visit our Facebook and Instgram page to get caught up with goEast.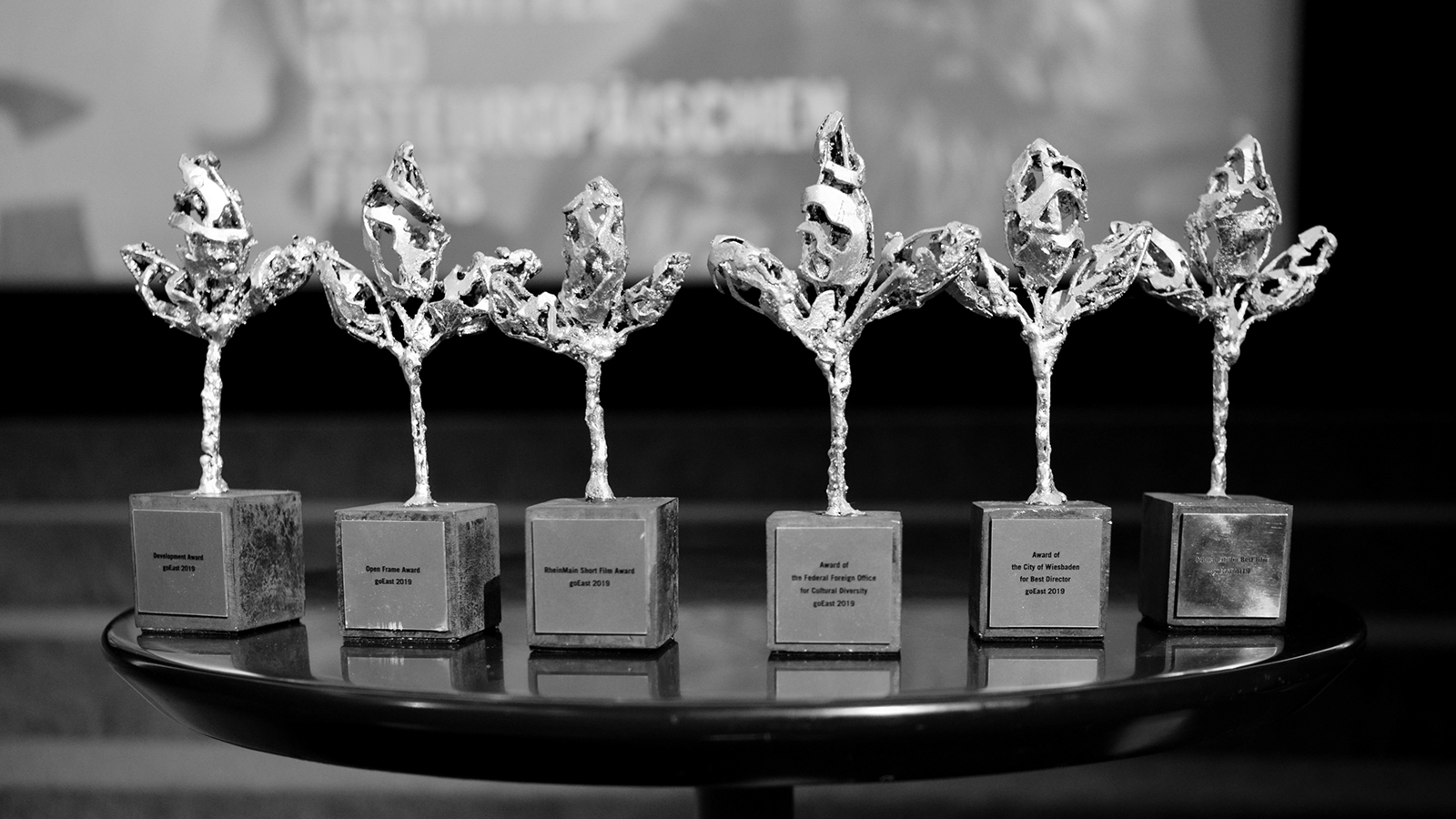 Next year, the 23rd edition of goEast – Festival of Central and Eastern European Film will once again transform the state capital Wiesbaden into a center for broad cultural exchange in the cinemas and in many other (unexpected) locations throughout the Rhine-Main region. Save the date!
Find out more about the past 22nd edition of goEast from April 2022 in our festival blog and photo gallery.