Reporting press, representatives from all areas of media (print, online, TV, radio, web-TV and photography) receive a goEast press accreditation by providing their name and medium.
Filmmakers, representatives of film business, as well as students of film, media, Slavic or Eastern European studies are also eligible to apply for an accreditation.
Information on the accreditation process will be published in January 2023.
The call for submissions for the EAST-WEST Talent Lab is now open!
This year, goEast is once again supporting roughly thirty filmmakers and emerging talents from Central and Eastern Europe in their professional development and helping to connect them with their peers from Germany. 
A multifaceted educational program has been conceived for the East-West Talent Lab, providing participants with both the possibility of a first informal exchange with industry players and the opportunity to present their project ideas and find co-production partners. The program for the participants encompasses among other things a pitching training session led by filmmaker Cathy de Haan, one-on-one mentoring with industry and documentary expert Brigid O' Shea as well as the possibility to meet with representatives from German production companies and film funding institutions.
2023 the talent program takes place from April 28th until May 02nd in Wiesbaden.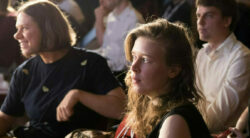 This year, goEast once again is supporting up to 15 non-fiction filmmakers and emerging talents with a project from Central and Eastern Europe as well as up to 8 producers without a project from Central and Eastern Europe and Germany in their professional development and helping to connect them with their peers.
In 2023, the East-West Talent Lab is particularly tailored to the needs of practitioners of non-fiction and documentary formats.
Deadline for application is February 28th, 2023.
More details, as well as the entry regulations can be found on the submission form on Eventival.
*Eligible countries for applications with and without a project are: Albania, Armenia, Azerbaijan, Belarus, Bosnia and Herzegovina, Bulgaria, Croatia, Czech Republic, Estonia, Georgia, Hungary, Kazakhstan, Kyrgyzstan, Latvia, Lithuania, North Macedonia, Moldova, Montenegro, Poland, Romania, Russian Federation, Serbia, Slovakia, Slovenia, Tajikistan, Turkmenistan, Ukraine and Uzbekistan.
** A further eligible country for applications without a project (producers) is Germany.
goEast has featured a bespoke competition for virtual reality works since 2018, which has, however, up until now solely shown completed VR projects in Wiesbaden and Frankfurt. Now the festival is set to take on a new challenge – with a programme and accompanying competition exclusively intended for work-in-progress and collaborative projects in the fields of virtual and extended reality.
The declared goal here is to promote new talents from Central and Eastern Europe, as well as students from Germany, who are united by a common passion for VR and XR. Within the programme, the selected participants will receive assistance in their search for further opportunities to fund their projects.
In 2023 this programme is made possible for goEast thanks to the support of the Kulturfonds Frankfurt Rhein Main within the framework of the side programme Cinema Archipelago.
Following last year's experiment with commissioning three interactive projects by three groups with Central and Eastern European artists for the online social VR platform VRChat, goEast decided to expand this program in 2023. We will provide technical support to creators with existing standalone VR works, which get their second life by being transferred into a multiplayer online environment.
The Call for Submissions is now open. Find further information by clicking the link below:
CHOSEN PROJECTS
Best of VR: Ukraine in Focus 2022
If These Streets Could Talk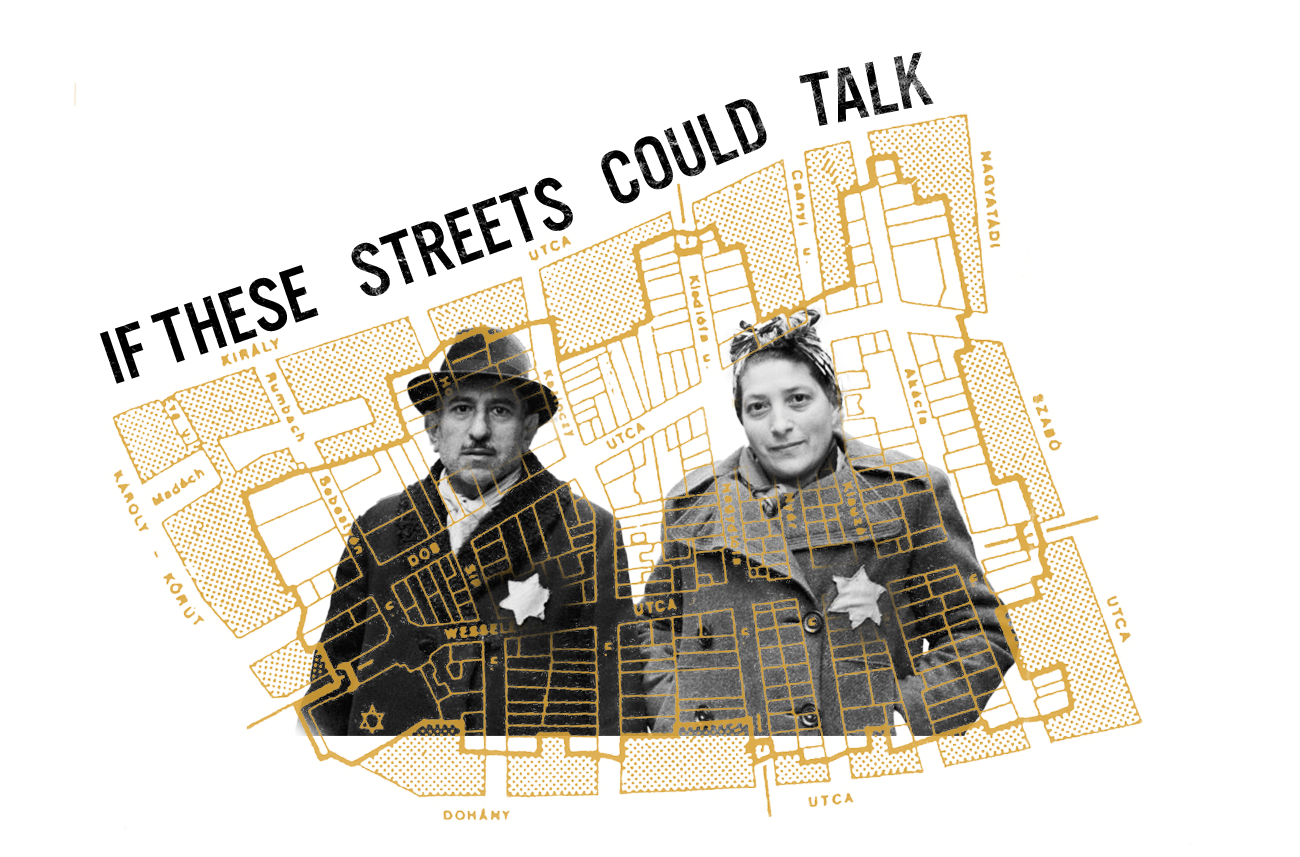 Director: Barna Szász
Co-Producer: Sara Božanić, Institute for Transmedia Design, Slovenia
Country: Hungary
Duration: 25 mins
Time of Completing The Project: Summer 2023
Format: AR
If These Streets Could Talk is a location-based interactive mobile AR documentary experience that makes the invisible history of Budapest's Jewish district visible.
Legal entities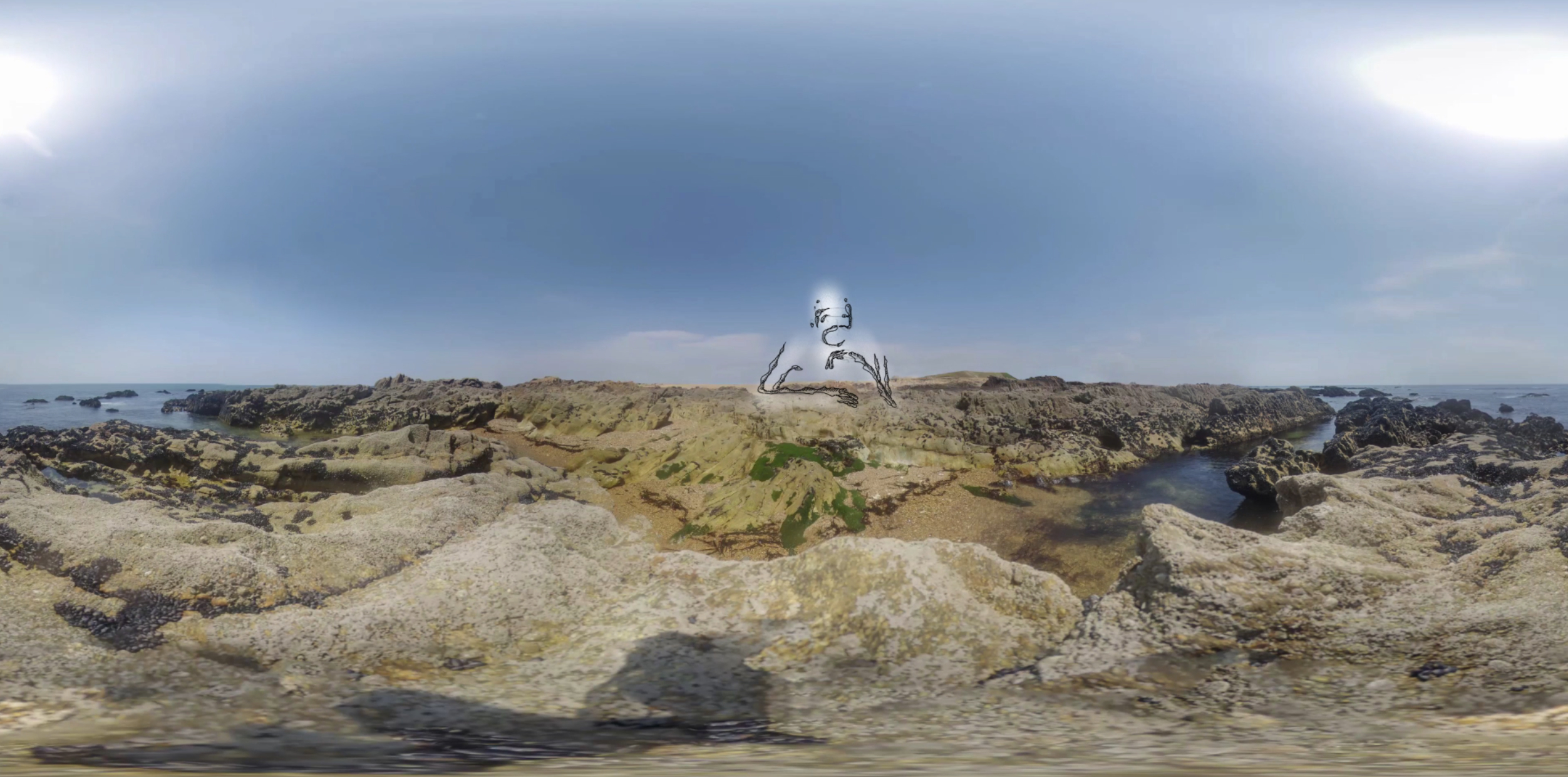 Director and animator: Mantas Talmantas
Country: Lithuania
Time of Completing The Project: Autumn 2022
Format of The Project: 360 Film
In order to show how inescapable our concepts and ideas are the film should be a 360 VR film rather than flat screen experience. To add extra emersion the project will be assembled in 3D and rendered as a stereo video. The project will use three types of media – photography (stop motion 360 panoramas) for backgrounds, 3D animation and illustrations / drawings. The project is in production at the moment. All backgrounds are shot and need to be animated, 3D animation is almost done, and halve of hand drawn animation is also completed.
Human Violins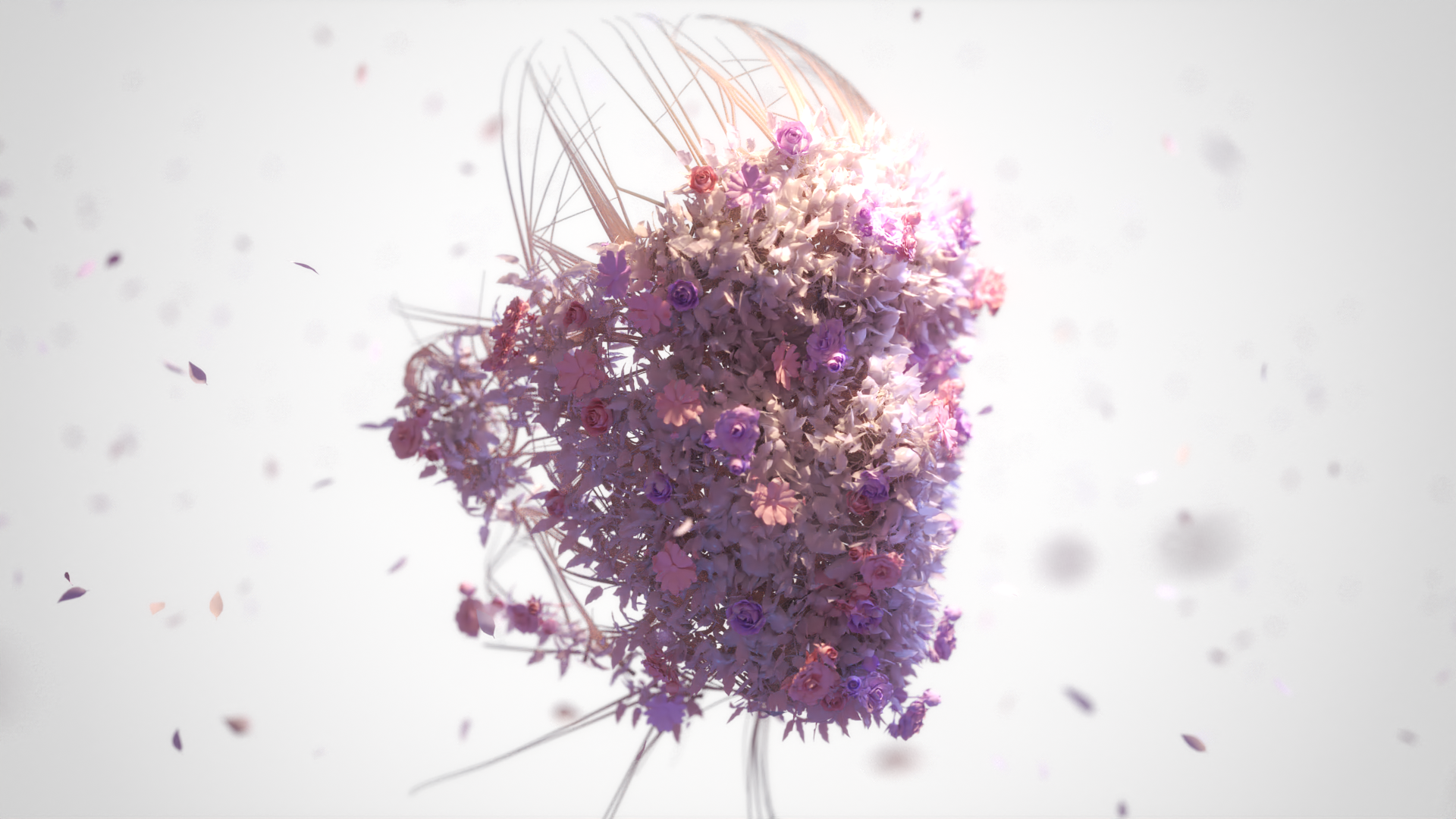 Director/Producer: Ioana Mischie
Delegate Producer: Vikram Jotwani
Production Company: Storyscapes / Noe-Fi Studios, Romania
Duration: 10 minutes,
Art Direction by Alec Pop
Original Music Adrian Tăbăcaru, Violin Music: Raluca Stratulat
Time of Completing The Project: November 2022
Format: Interactive VR
HUMAN VIOLINS is a VR Franchise designed to help us overcome our own darkness through music. The project proposes a groundbreaking interactive mechanic, allowing users to design music by playing the visual wires of the environment. We call this immersive approach "playable architecture" and we are hoping to pioneer in this way a new mechanic that could serve the community of VR creators and also all the music lovers our there.
Human Violins – VR Franchise Teaser #comingsoon from Ioana Mischie on Vimeo.
A Passage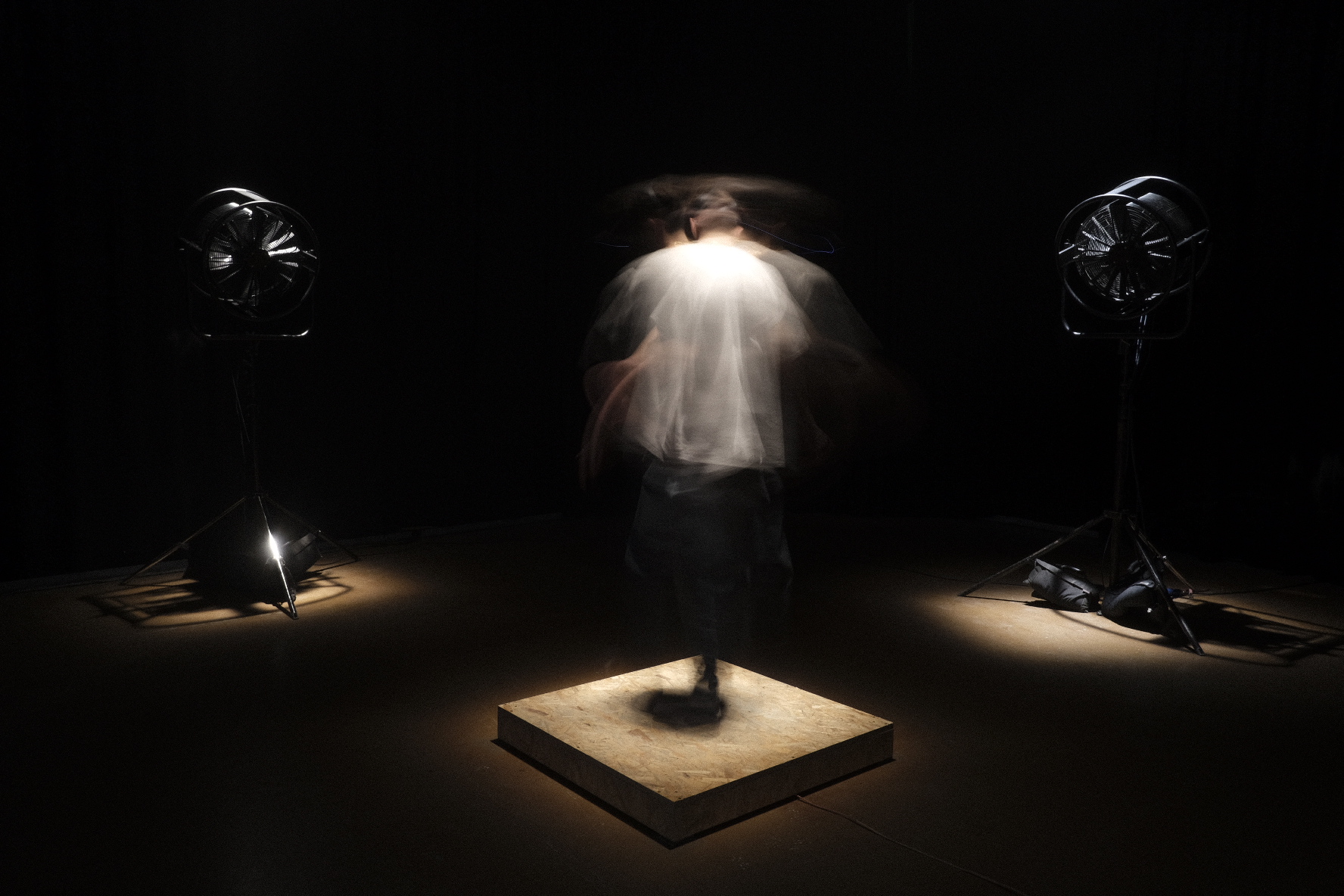 WRITTEN AND DIRECTED by Maximilian Villwock
CREATIVE TECHNOLOGIST Phil Clausen
Producer, DOP Cedric Retzmann
PRODUCER Cléo Campe, Filmuniversitaet Babelsberg
COPRODUCER Invr.space GmbH
FUNDED by Medienboard Berlin-Brandenburg
DURATION 15′,
Time of Completing The Project: approx June 2022
Format: 360° Experience – Installation
'Thetis'; A Cypriot flagged German owned container ship, sails the oceans carrying seafarers from Ukraine, Poland and the Philippines. This is where "A Passage" takes place, a digitally recorded 360° installation telling the story of a life at sea in a physical, tangible way. The immersive experience incorporates the wind of the ocean and the vibrations of the ship's engine.
Jacob's Journey (working title)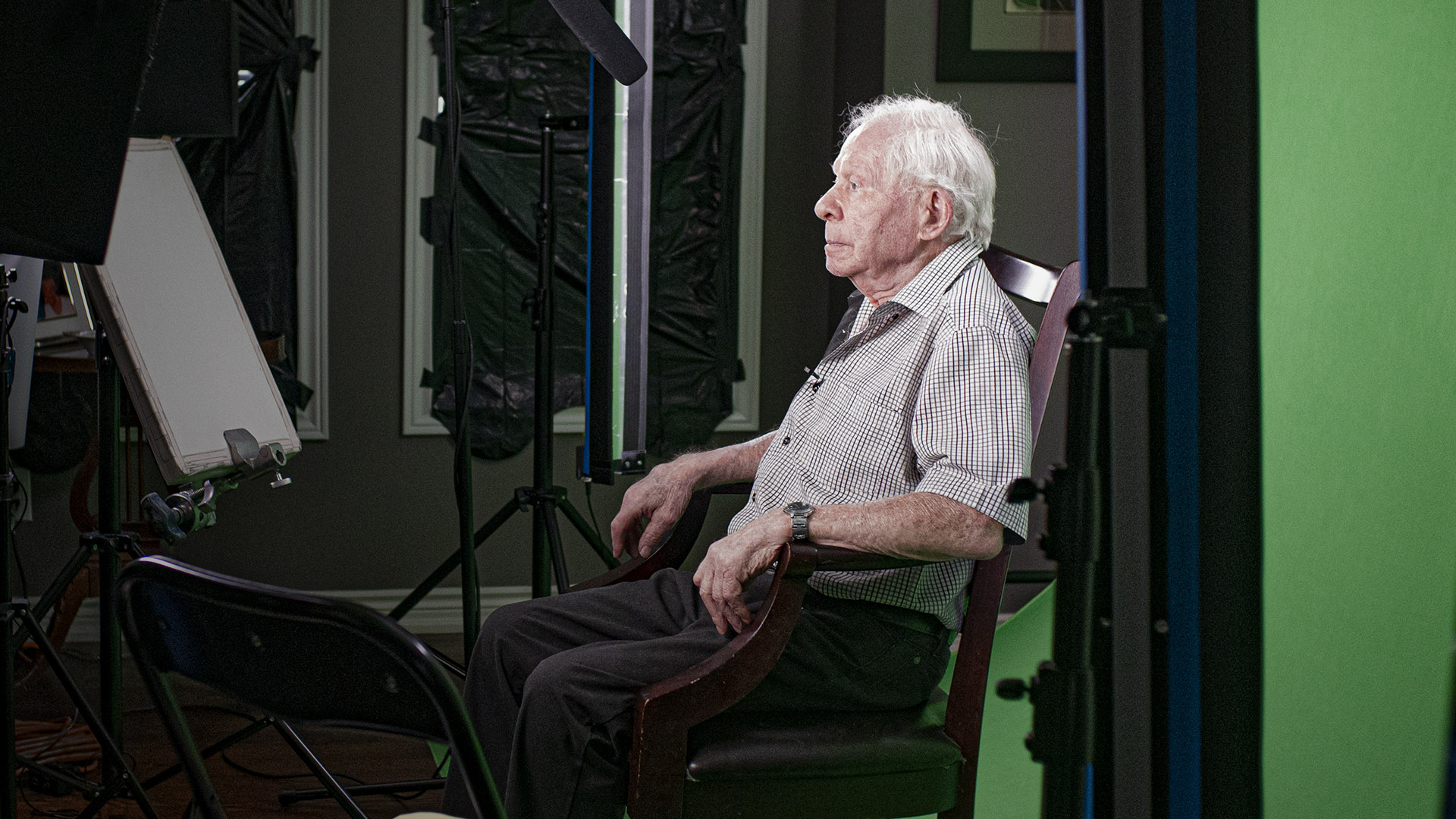 Director Joanne Popinska
Producers Joanne Popinska & Tom C. Hall
Production Company Infinite Frame Media and 3D Horizons Foundation (Canada/Poland)
Duration 60:00
Completing Project: December 2023
Format: VR/XR Experience
Co-Production, currently the companies involved: Infinite Frame Media (Canada), 3D Horizons Foundation (Poland)
Jacob Goldstein was a boy when Nazi Germany invaded Poland. His mother and siblings were taken to the gas chambers moments after arriving at Auschwitz. Jacob, however, lived—pulled from the crowd by Mengele himself. In this interactive VR documentary, he shares his remarkable story of survival. The film combines volumetric video footage of Jacob with artistic renderings of the places, times and emotions that he travels through as he tells his story. Using the project as a historical archive tool will ensure the survivors' testimonies are preserved, while at the same time creating an engaging interactive account for future generations to learn from using current technology.
Darkness VR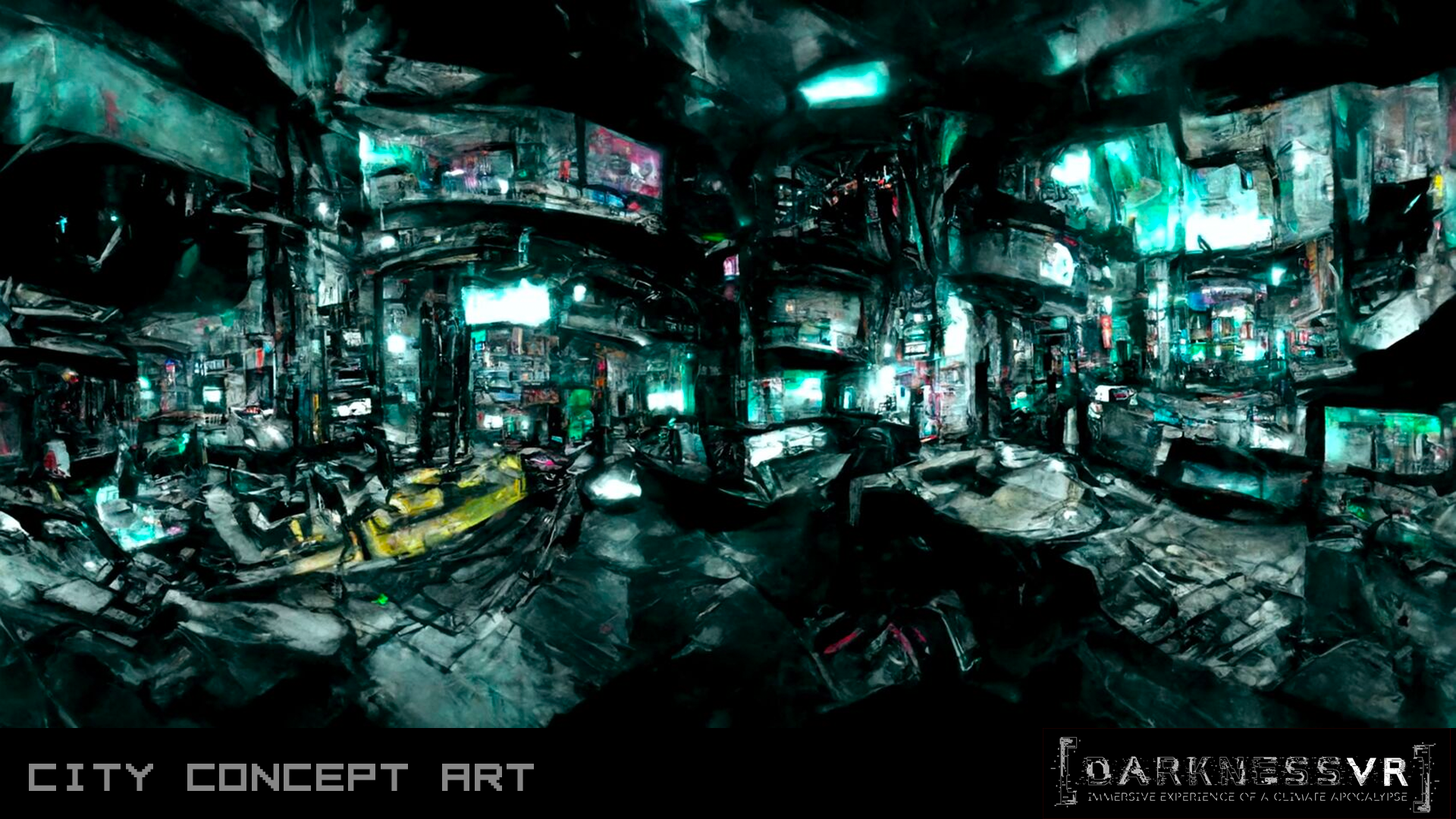 Director: Piotr Nierobisz
Production company: Munchingsquare LTD
Country: UK / PL
Language: Polish / UK
Time of completing the project: December 2022
Immersive experience of a climate apocalypse based on poem "Darkness" by George Byron. The poem describes the extermination of mankind inspired by the true events of 1816, now known as "a year without a summer". This "Little Ice Age" is reminded after nearly 200 years in 360 degrees, with spatial ambisonic sound and in bleak retrofuturistic colors.
In the cyberpunk world of the near future, the events of centuries ago are just as catastrophic. Despite the advances in technology, the nature of humanity and the challenges it faces remain the same.
http://darknessvr.com/
UP IN THE AIR VR
Director, Producer: Oksana Syhareva
Technical director: Alex Sirous
Creative director:  Nataliia Pogudin
Country of production: Ukraine
Duration: 20`
Completing Project: December 2023
Young Ukrainian acrobats develop their skills and performance up in the air. A century-old circus building and local government officials challenge the path to their dreams.
Arctic Recall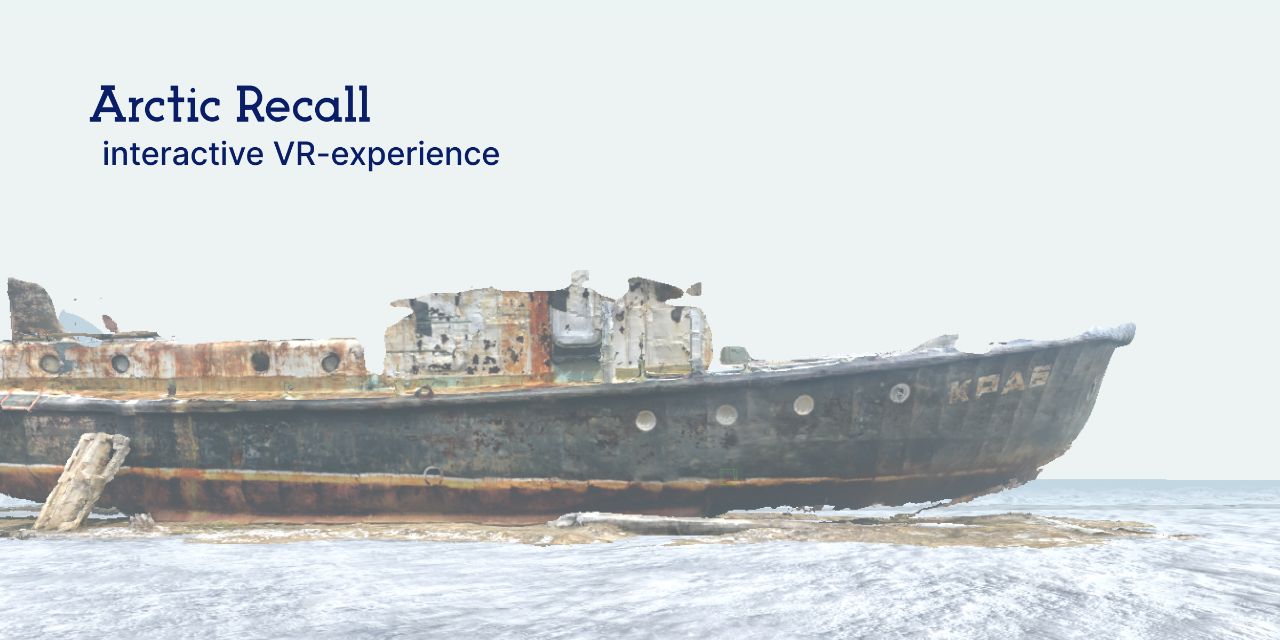 Director: Anna Tolkacheva
Producer: Andrey Nosov
Country of production: Russia
Languages: English-Russian-Nenets-Nganasan-Dolga
Duration: up to 30 minutes
Completing Project:  December 2022
This work is an interactive poetic fantasy on the topic of the distant future of the arctic, awakening its past. This is an exploration of the VR medium and the workings of memory through the understanding of a new genre — documentary scanning.
The space of the Arctic is formed as a volumetric collage by the intersection of visual documentary evidence of modern Arctic urban citizens and indigenous people of the tundra dwelling in the same territories. The emphasis is on the visuality and strangeness of documental synthesis.
The viewer is dipped in a snowy dream, where she/he reveals new and new details through immersive video and documentary scans of real people and spaces which are placed together to show contemporary eclectic Russian ARCTIC.