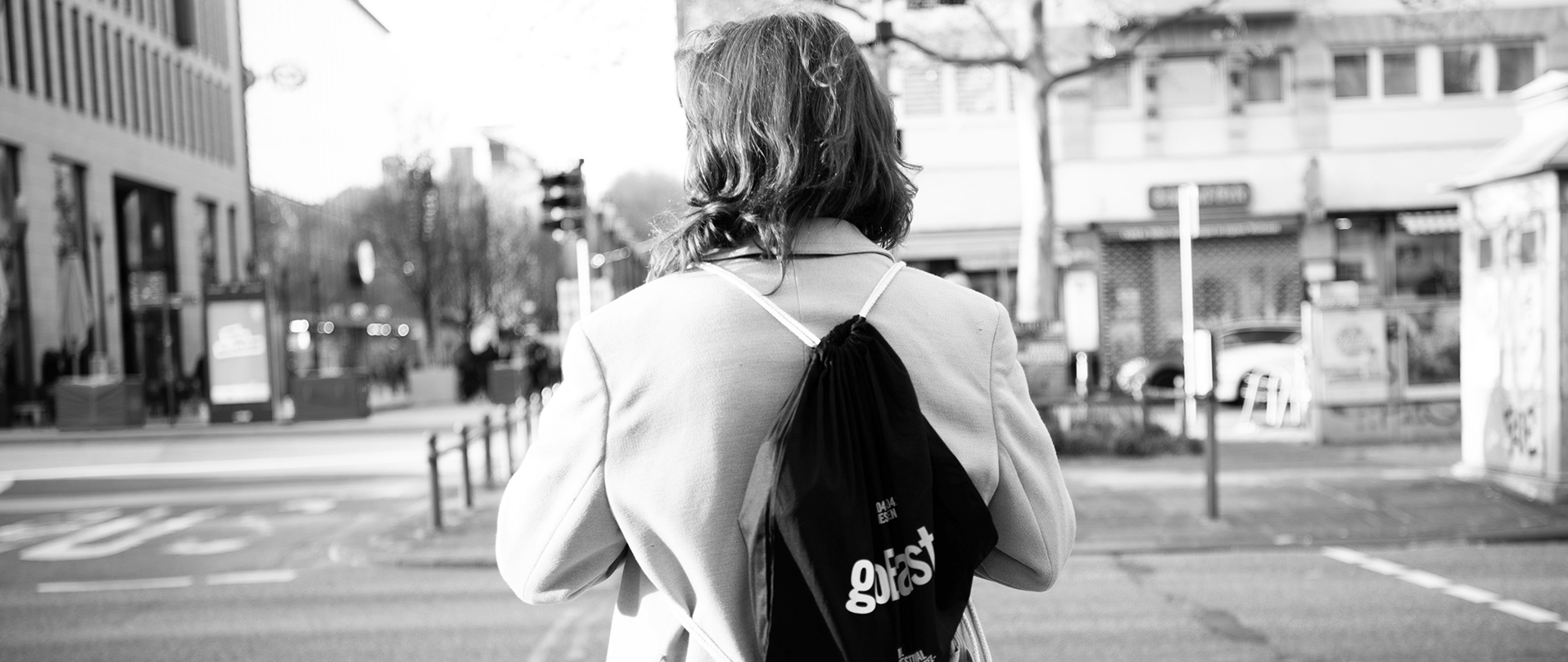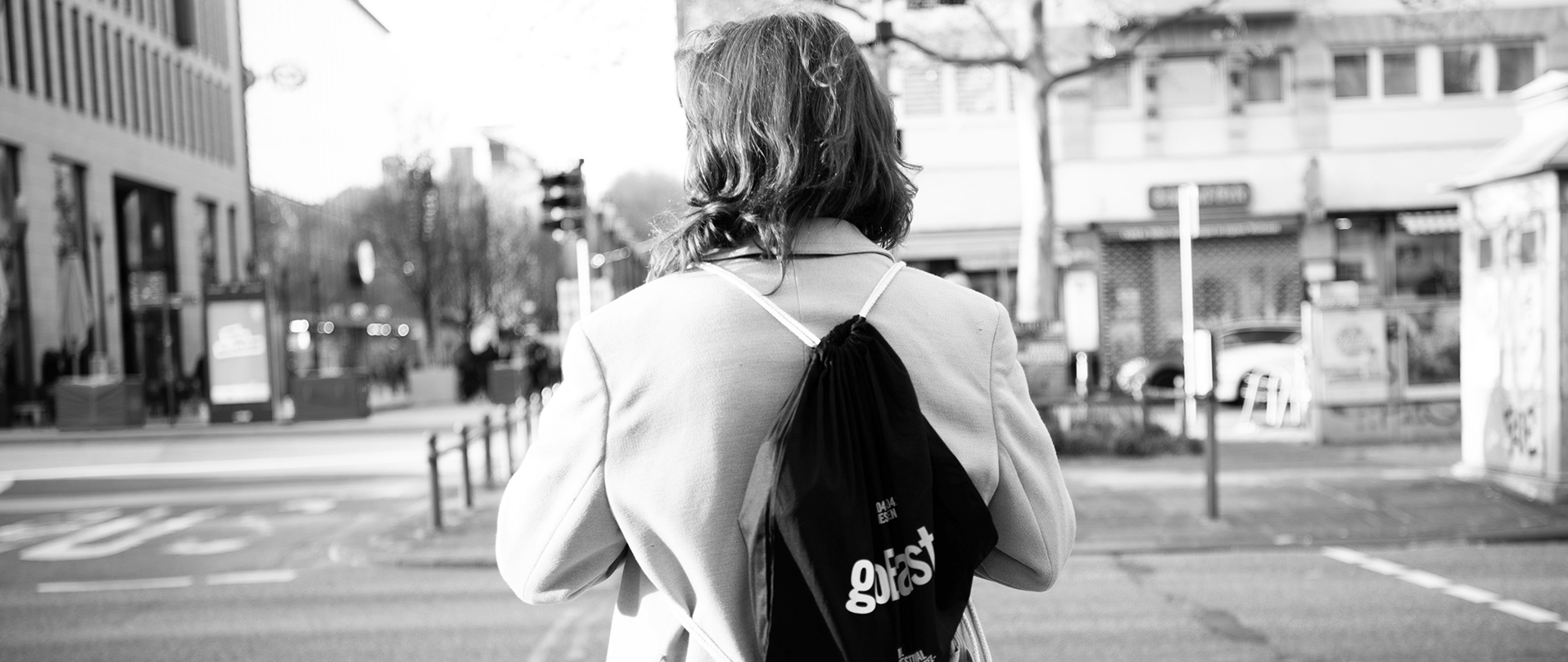 Visiting information 2022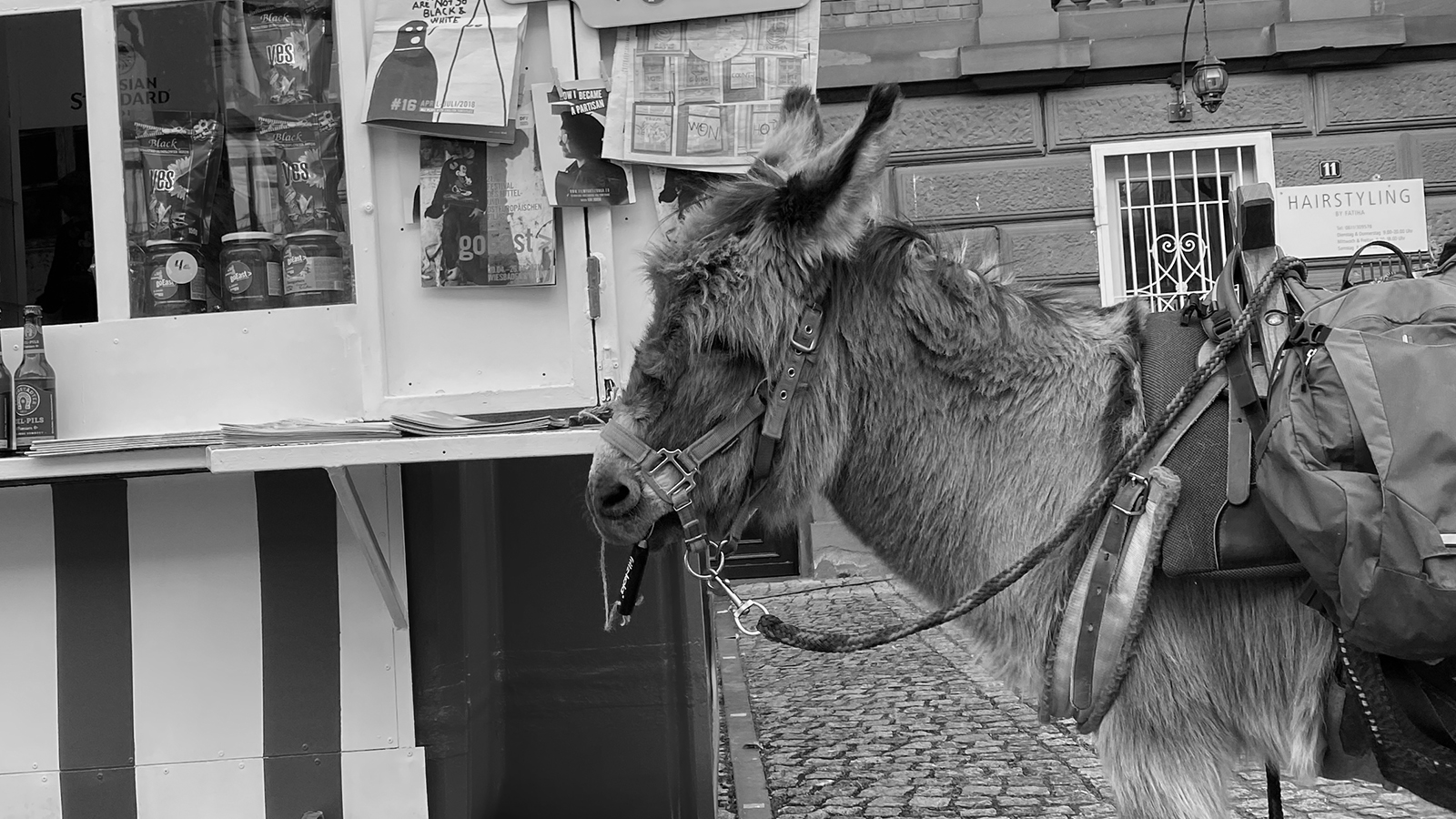 INFO AND PRESS COUNTERS
The hub of the festival activity is located at Museum Wiesbaden, at Friedrich-Ebert-Allee 2. Members of the competent goEast team can be found at the info counter there, from mornings to evenings, to help with any questions regarding the programme, the city or lodging. In addition, festival passes and goEast publications are available here as well.
The Festival Centre is also the first point of contact for both international and accredited industry guests, while the press counter serves the same purpose for journalists.
OPENING HOURS FOR THE INFO AND PRESS COUNTERS
Wed, 20.04 – Sun, 24.04 / 10:00 am – 8:00 pm
Mon, 25.04 / 10:00 am – 3:00 pm
CAFÉ MECHTILD IN FESTIVAL CENTRE
During the day, festival attendees have the chance to chat and share their festival impressions over a cup of coffee in Café Mechtild. In the evening, the goEast festival bar becomes a meeting place for filmmakers, festival guests and attendees alike. Highly recommended here: the Eastern European inspired vodka drinks from our friendly bar team in the "Ost Kiosk"!
Tues, 19.04 – Sun, 24.04 / 10:00 am – 6:00 pm
OST KIOSK
The original Slovenian K67 Kiosk is back! From 12 April, you can treat yourself to initial info on the festival programme and a coffee from the kiosk staff. During the festival week, you can get comfortable on the museum staircase from 7 pm on, with a beer, alcohol-free beverages or a long drink of your choice.
Tue, 19.04 – Mon, 25.04 / 10:00 am – midnight
PUBLIC HEALTH MEASURES
In compliance with the safety measures to impede the spread of the coronavirus relevant for the festival, all attendees are obliged to wear a medical-grade face covering inside all of the festival venues.
ONLINE
In collaboration with our partner Filmwerte, goEast is once again bringing the festival to your living room. Selected films from this year's programme can be watched in the comfort of your own home throughout Germany. Viewers must first create an account in order to access the platform.
Festival
Ticket
8 Euro / reduced 7 Euro
Day Pass
20 Euro / reduced 17 Euro
Festival Pass
60 Euro / reduced 50 Euro
Pass for 5 screenings (not transferable)
30 Euro / reduced 25 Euro
Day and Festival Passes are available throughout the festival week at the box offices and at the info counter. Events from the sidebar programme are not included. Coupons or "10er tickets" by Caligari FilmBühne are not valid for goEast screenings.
Specials
Opening Ceremony (limited number of tickets)
8 Euro / reduced 7 Euro
Award Ceremony (limited number of tickets)
8 Euro / reduced 7 Euro
Matinee
8 Euro / reduced 7 Euro
Party
10 Euro
EWTL Public Pitch
Free admission
Master class, In discussion with
Free admission
Symposium Lecutes & Panels
Free admission
Cinema Archipelago
RheinMain Short Films
8 Euro / reduced 7 Euro
Talks, Exhibition, Film Programmes
Free admission
VR-exhibition (Darmstadt)
Free admission
Online
Film Rental (geo-blocked for access from German territory only)
6,50 Euro
Online Lectures & Panels
Free
Further Ticket Information
Reduced prices
Tickets for reduced prices are available upon showing a certificate from pupils, students, for the severely disabled, apprentices, welfare recipients, refugees and senior citizens.
"Kulturticket"
Tickets bought at Caligari cinema and Tourist Information Wiesbaden, as well as bought online, which show the corresponding imprint, are valid as tickets for public transport starting five hours prior to the event and as return ticket until end of operation.
Stadtmobil Promotion
Customers of CarSharing service by stadtmobil Rhein Main are granted free admission upon presentation of their customer's card at the box office, sold-out events are excluded.
Veneus in Wiesbaden
Festival Center Museum Wiesbaden
Friedrich-Ebert-Allee 2
65185 Wiesbaden
Caligari FilmBühne
Marktplatz 9
65183 Wiesbaden
Murnau-Filmtheater
Murnaustraße 6
65189 Wiesbaden
Theater im Pariser Hof
Spiegelgasse 9
65183 Wiesbaden
Kulturzentrum Schlachthof
Murnaustraße 1
65189 Wiesbaden
Other Venues
DFF – Deutsches Filminstitut & Filmmuseum
Schaumainkai 41
60596 Frankfurt
Kino Palatin
Hintere Bleiche 6 – 8
55116 Mainz
Programmkino Rex
Grafenstraße 18 – 20
64283 Darmstadt
Luisen Center Darmstadt
Basement (next to "Rossmann")
Luisenpl. 5
64283 Darmstadt
Kinocenter
Bahnhofstraße 34
35390 Gießen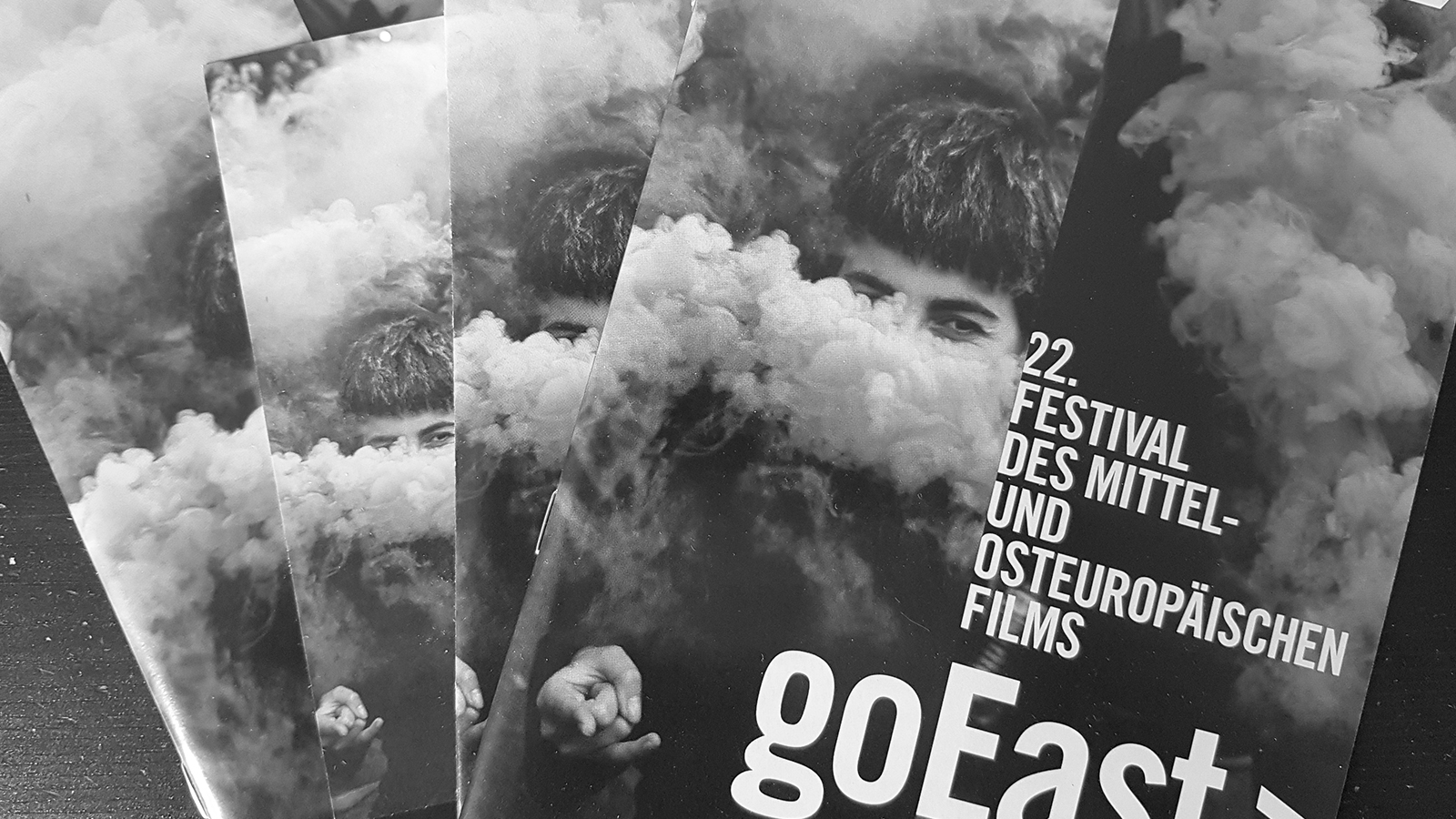 In 2021, goEast began to make the catalogues and Symposium essays from past festival editions available for free online. The CEEOL GmbH, the operator of the Central and Eastern European Online Library, based in Frankfurt, has been supporting the festival in these efforts.
CEEOL provides both institutional and individual access to periodicals, eBooks and grey literature in the area of the social sciences and humanities from Central, Eastern and South-Eastern Europe, making the data bank a trusted partner for years for academics, students and teachers specialising in Eastern European subject matter. The goEast catalogue texts from the festival years 2001-2021 have now been incorporated here and can be read in their entirety at www.ceeol.com.